Tub Tim Thai
4927 W Oakton St, Skokie, IL 60077
Order now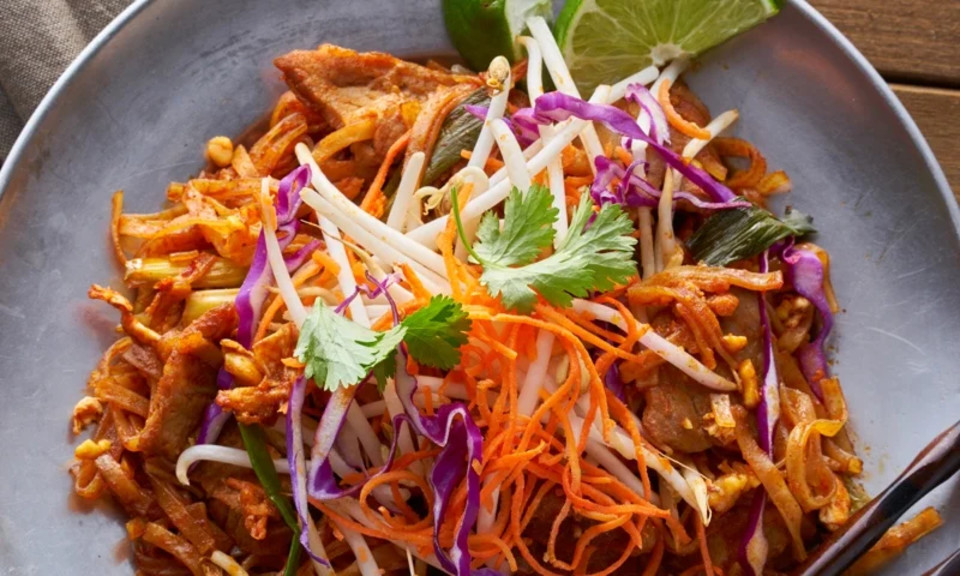 Buffy
Wonderful Thai restaurant. I have had several of their dishes and I have never been disappointed. The must have appetizers if you want to really taste how great and creative their food is would be the Chicken Curry Puffs and the Meang Kum. Both are amazing! For entrees I really enjoyed the Thai style fried chicken. The Crying Tiger is wonderful too and you can never go wrong with their yellow curry, I prefer it with chicken, but you can order it with beef, shrimp, pork, or tofu.
Daniel
Wonderful, authentic Thai food, not half-assed pan-Asian like so many restaurants who fail at trying to do it all. Great attention to detail regarding condiments and garnishes that are critical to this cuisine being at its best. Both unusual and typical classic appetizers and salads, noodles and curries. They are willing and able to make it really (really) hot, or mild, heat level specified for each dish.
Michael
Being my first time going here I selected medium spicy. I will certainly be choosing hot next time, it was very mild. That is my only complaint to otherwise a very good experience. The delivery was reasonably fast, and the food was good. I got the yellow curry and some pot stickers. The pot stickers were fried, which I found surprising, but they were still good. Will definitely be trying more of the menu.
bonnie
Good as always. I asked for the panang curry with tofu to be very mild and it was. The sauce is very delicious. Perfect white rice.
Susan
High quality food, and the best variety of regional appetizers ever. Sometimes I just order soup and a bunch of appetizers.
About us
Asian, Dinner, Lunch Specials, Noodles, Thai
Today

Delivery: 5:00 PM - 8:00 PM

Takeout: 5:00 PM - 9:00 PM

Delivery

Monday:

11:00 AM - 2:00 PM

Tuesday:

11:00 AM - 2:00 PM

Wednesday:

11:00 AM - 2:00 PM

Thursday:

11:00 AM - 2:00 PM

Friday:

11:00 AM - 2:00 PM

Saturday:

5:00 PM - 9:00 PM

Takeout

Monday:

11:00 AM - 3:00 PM

Tuesday:

11:00 AM - 3:00 PM

Wednesday:

11:00 AM - 3:00 PM

Thursday:

11:00 AM - 3:00 PM

Friday:

11:00 AM - 3:00 PM

Saturday:

5:00 PM - 10:00 PM
Tub Tim Means Ruby in Thai and it is truly that, a glorious gem in the sea of vast Thai restaurants in a city that loves its ethnic cuisines. In this case, however, Tub Tim is in honor of the chef's mother, a woman whose cooking is beloved and respected in her homeland, a woman whose cooking brings together people from her community and temple to share and rejoice. As a homage to his mother, the chef has now taken his 2+ years of experience from the kitchens of renowned Asian restaurants along with the knowledge imparted to him from his mother's teachings to his own establishment. Visually the dishes are stunning, like artwork for the palate. Your taste buds will be in for a treat, whether it's the freshness of the sauces, made from scratch, or the subtle and complex flavors you'll discover in the Panang Beef Curry. Each dish is lovingly prepared and presented and each delectable bite are reflections of the love and respect of a wonderful cuisine. We invite you to come and experience a world of authentic Thai food in an elegant and tranquil setting, where you'll be transported to a taste of Thailand with a warm welcome.